How do I add a new client?
To add clients, you need to go to the Clients tab and click the "Add Client" button:


The first screen asks you to provide basic information about the client. All information, but "About the company," is required. Then, click "Continue: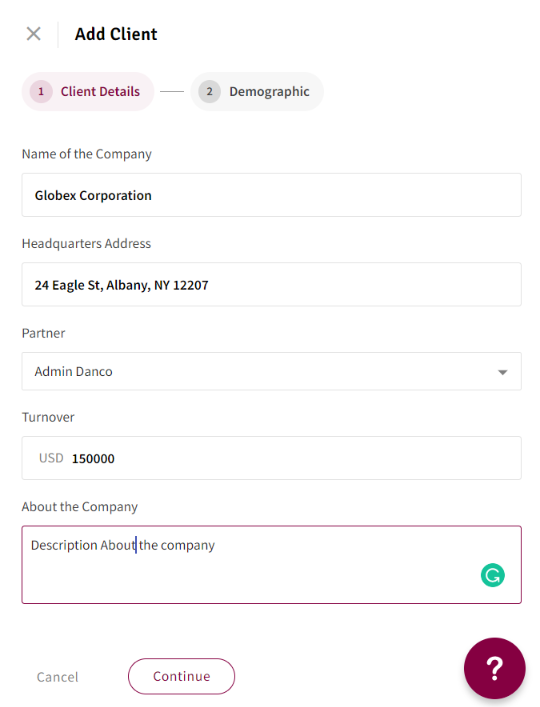 You need to provide demographic information about the client on the second screen. You will need to enter the industries served by the client, the regions they are working on, and the countries (optional):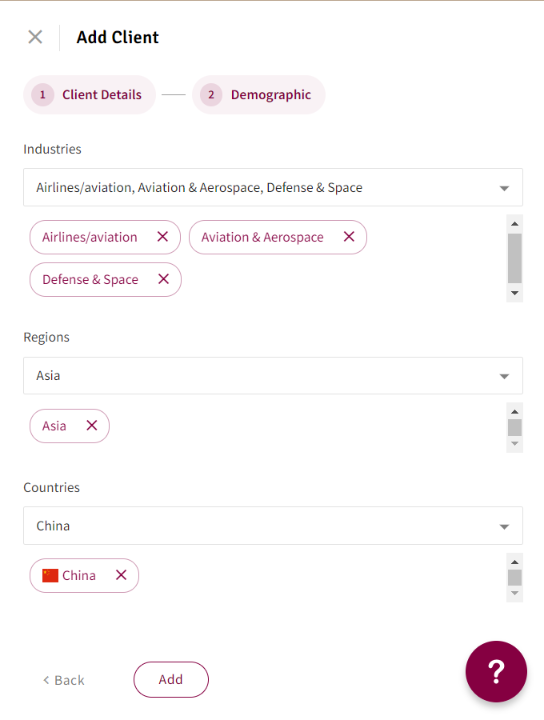 Click the "Add" button to save the client.

If you are the company admin, the client will be added, and its status will be "Approved":


If you are a manager or partner, the client will be added as "Pending" you will receive a message saying that the admin needs to approve the client:


and the admin will receive a notification to approve the client: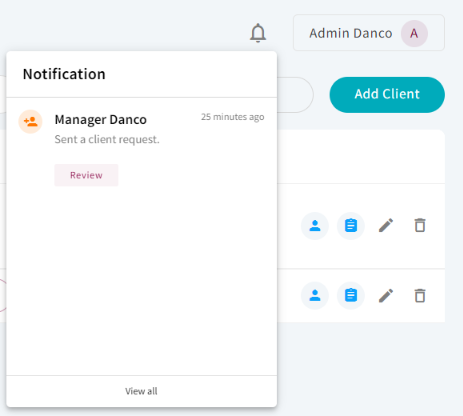 The admin will also have a new item in the "To Approve" list:



The admin will review and approve or reject the client: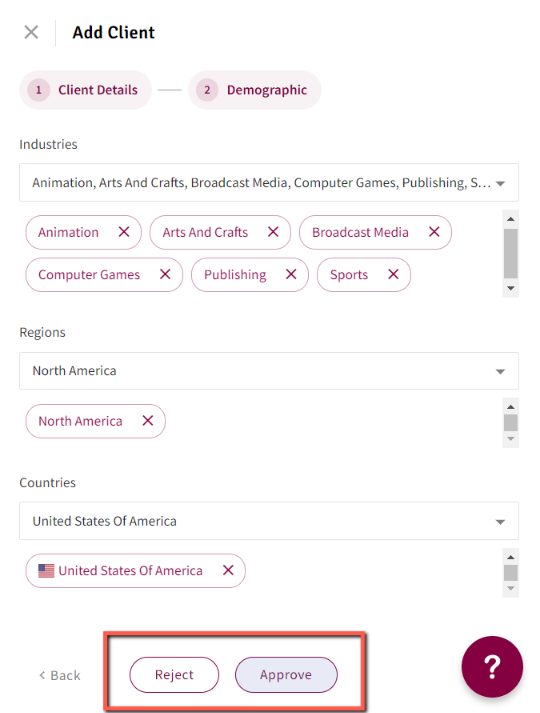 If the client is approved, its status will change to approved, and the requester will receive a notification of the approval.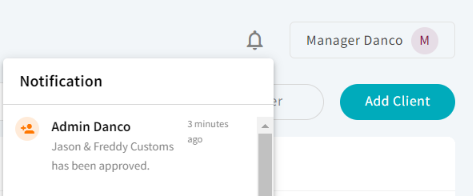 If the client is rejected, The admin will have to enter a reason for that: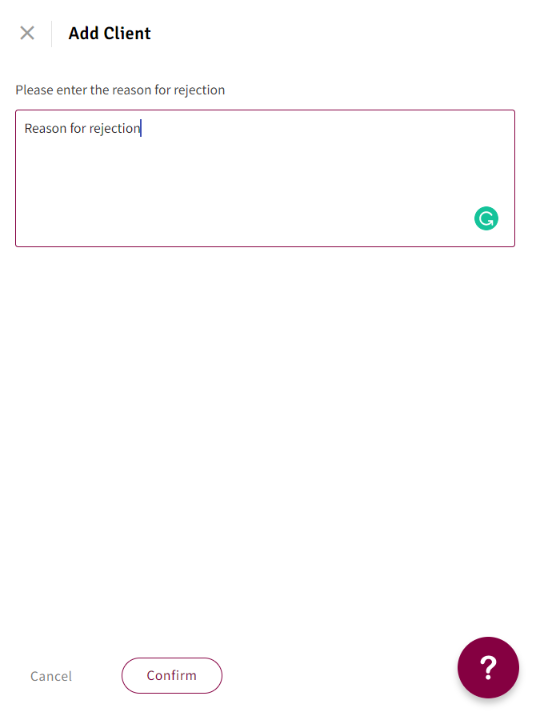 and the manager/partner will receive a notification with the reason: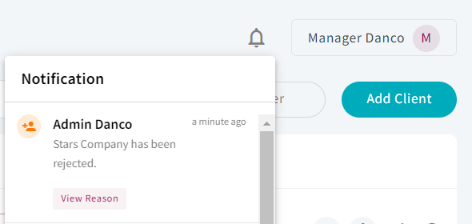 And the client will be deleted.

The next step is to enter the contacts for the clients. The contacts will be people that will be receiving the surveys.
The contact management is explained
here
.
Related Articles

How do I change a client's information?

You can edit the information about your clients by clicking on the icon on the right side of the client's name: You can edit all the information in the two tabs available - Client Details and Demographic. Remember, the same information required to ...

Client Satisfaction

The Client Satisfaction Report has three sections. Just like other reports, here also you can select a period on the top bar: The first section shows the total NPS based on the displayed number of projects and the promoter score evalution, where you ...

How to add a project?

Step by step guide for creating projects with ConPulse To access your projects, click on "Projects" on the sidebar on the left side of the page. To create a project, click on "Add Project." A sliding screen appears with all the necessary information ...

How do I add users?

This feature is only available to administrators. To access the user's tab, click on the "Users" icon on the left sidebar. To create a user, click on "Add User." A sliding menu appears with all the necessary information for the creation of the ...

How to manage the contacts for a client?

To manage the contacts click on the "View Contacts" button: The contacts screen will appear, and you need to click on the "Add Contact" button to add a new contact: Provide the information about the contact as you can see below: Click "Add" to add ...