To do that, go to "Projects" and click on the "Send Survey" button:


A pop-up message will appear asking for your confirmation: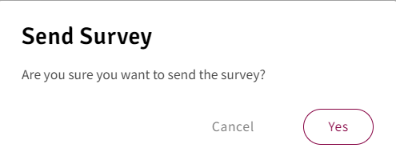 Click "Yes," and the survey will be sent to your client.

The survey will be sent to all contacts in the project. Each contact will receive the survey in the language defined for them when they were added to the project.