The last item on the left menu is
"Statements."
The statement of accounts is a document that lists out all the transactions that have taken place over a particular period. It lets you know the total amount that you owe for the subscriptions that took place during that period: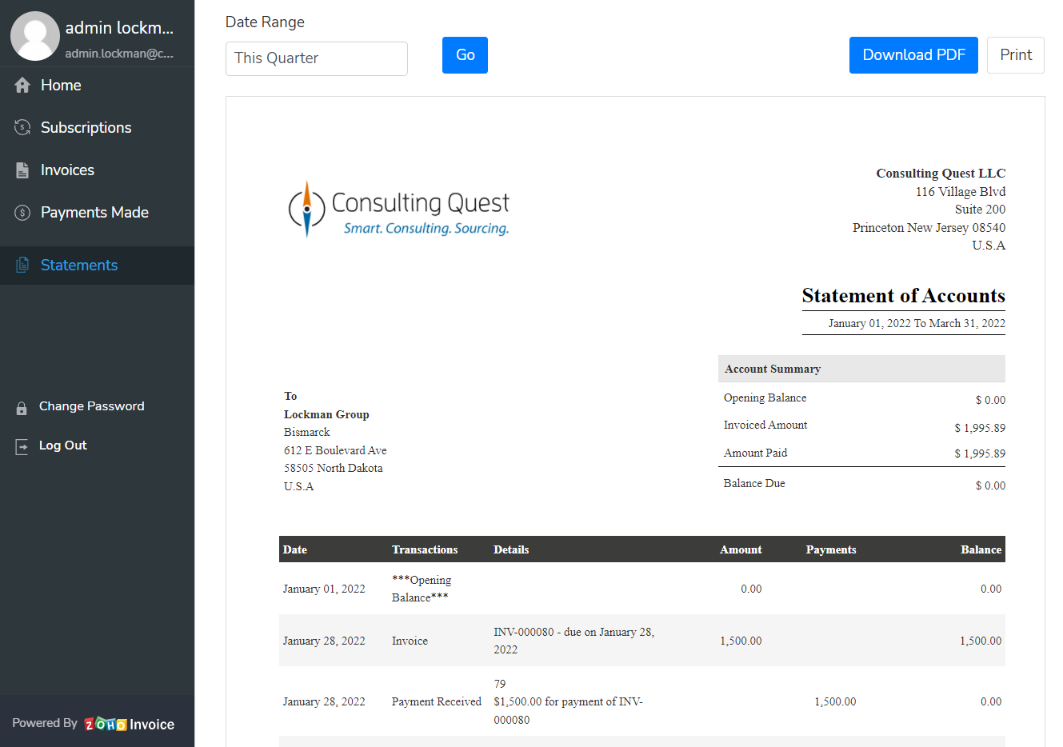 To generate a statement of accounts:
Select the Date Range in the top-left corner.
Click Go to create the statement.
Now, the statement will be generated based on the selected date range. You can
also download or print the statement for your reference.