The Customer Portal is a self-service portal that you can use to manage your subscriptions, pay for invoices, update your information, and much more.
The customer portal is a fully secure environment for subscriptions and payments.
To access it, you have two options: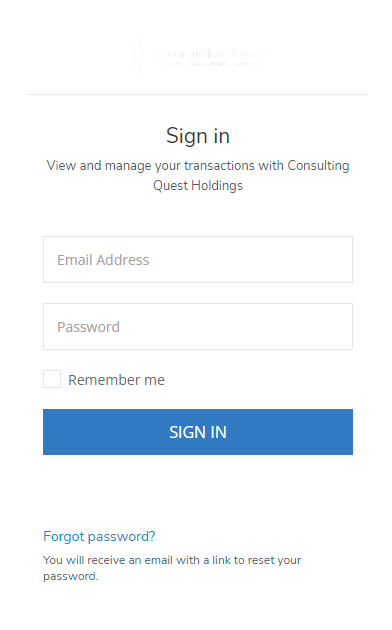 Enter your email and password that you
registered
previously.
or
2) go to settings and then click on "Manage Subscription.":


When you click on "Go to Zoho Customer Portal," the system asks for your email and password.

On both options, after you enter your email and password, you will be redirected to the main page of the Customer Portal: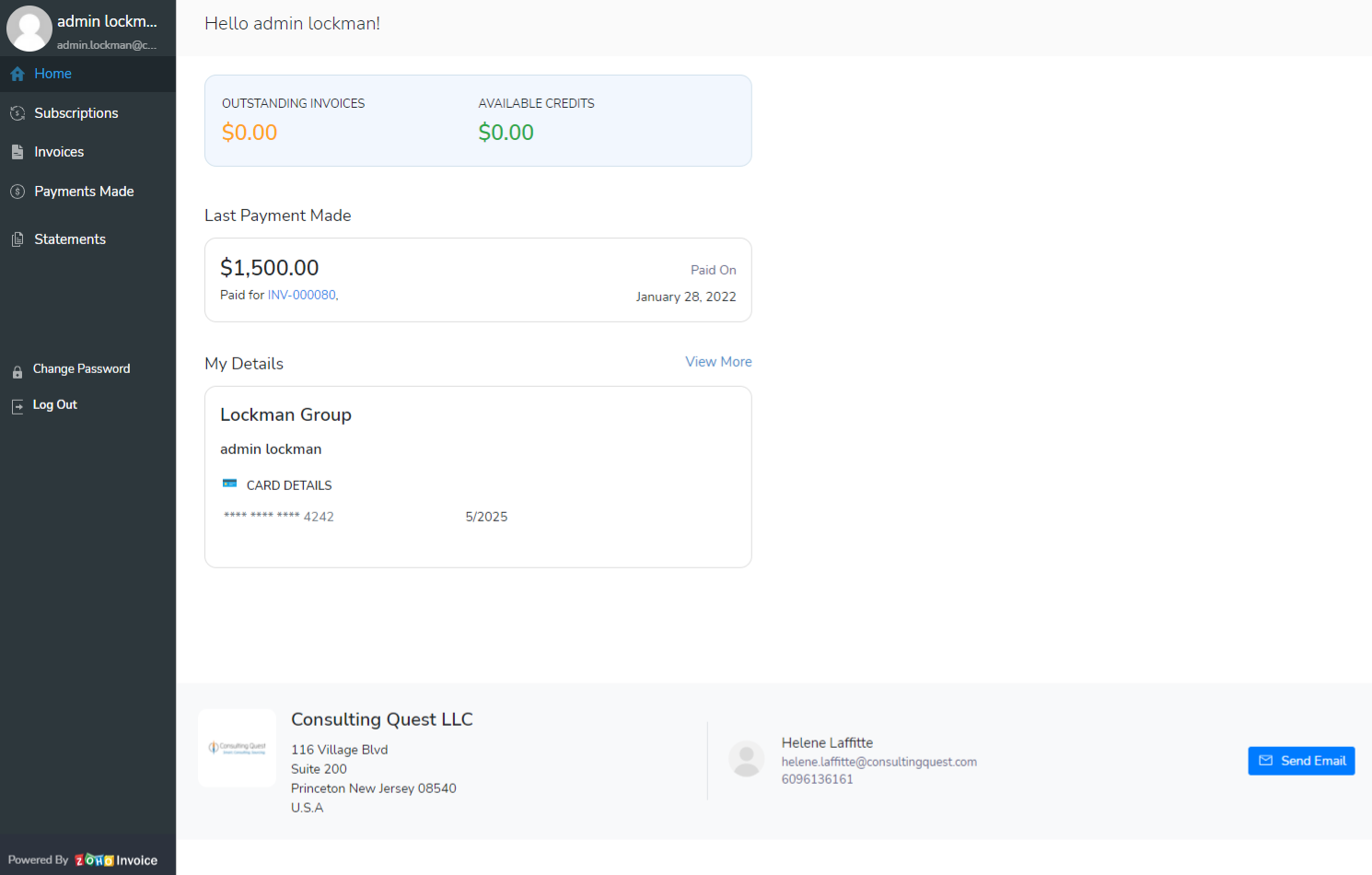 Here you have a summary of your subscription:

Outstanding Invoices;

Available Credits;

The last payment you made;

Your company billing details;
Our contact information.
To learn about the menu options in the customer portal, go to: