Once your trial period is over, you will need to subscribe to the paid service to continue using the tool. To do that, you have to c
lick the "Manage Subscription" link in the banner on the top of the screen:




You will be redirected to the manage subscription screen: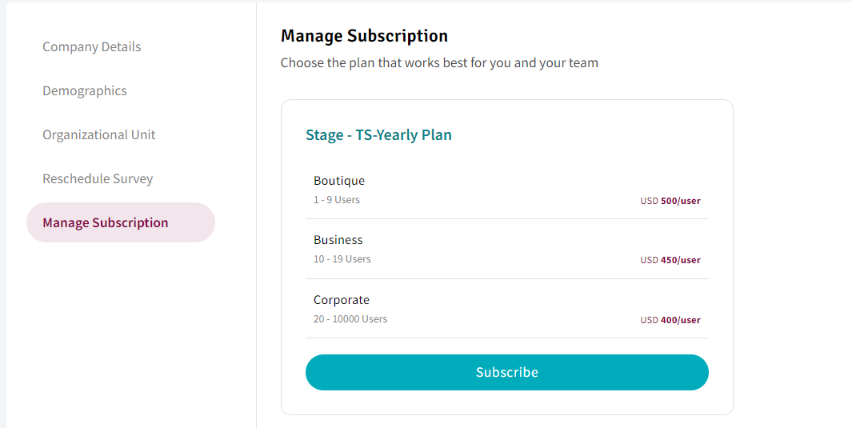 In the first part of the subscription screen, you need to enter the number of users you are going to use: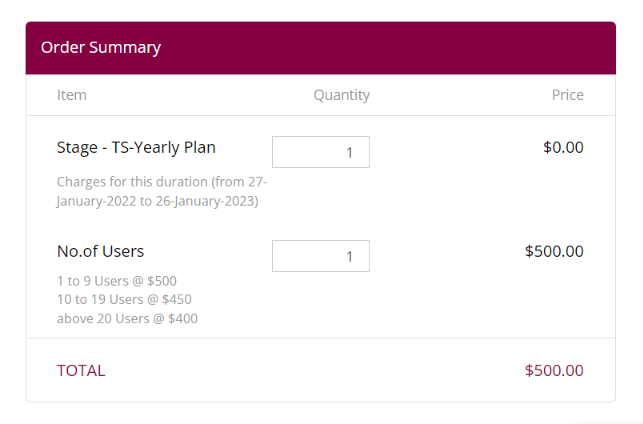 You can add more users later if you want. You need to update your subscription through the customer portal to do that.

To update your subscription, refer to this
article
.
In the second part, you need to enter the billing address and credit card number: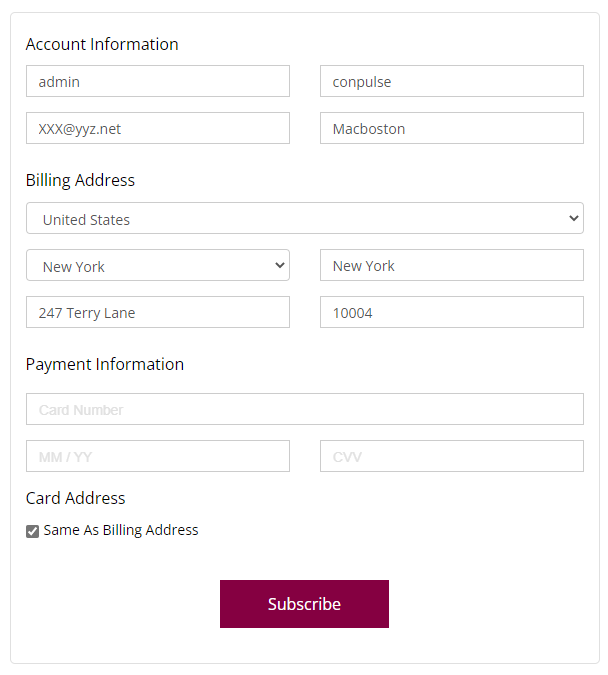 Then, click the subscribe button.

You will be redirected to a screen where you can choose if you want to delete our sample data and keep your customization or if you want to delete everything and start over: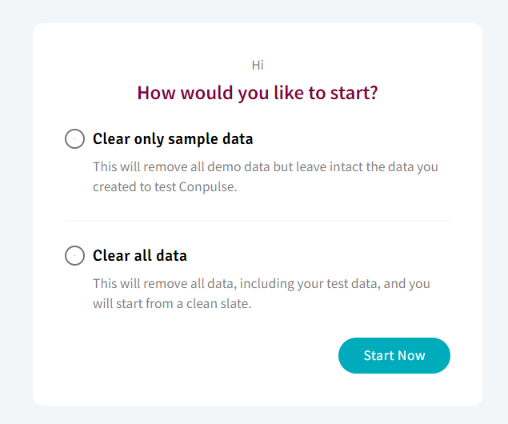 The next screen shows your company detail, where you need to edit the information of our fictitious company and enter your company's information: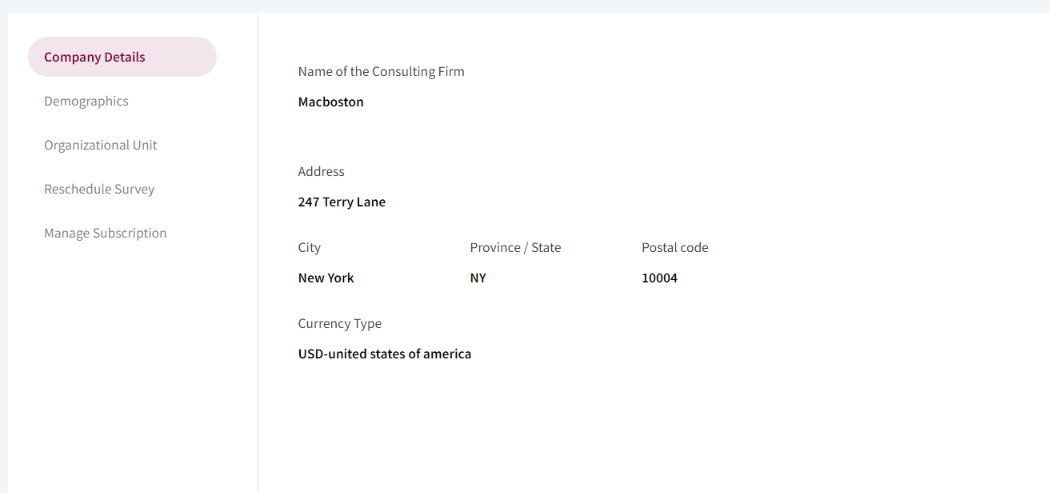 This screen allows you to edit your company's profile. To know more about the other options on the menu, go to this
article
.
You will receive two emails, one with your subscription invoice and another inviting you to go to the portal where you can manage your subscription and add more users if necessary. The process to activate the portal is described
here
.
To manage your subscription at any time, go to the "manage subscription" option in your company settings: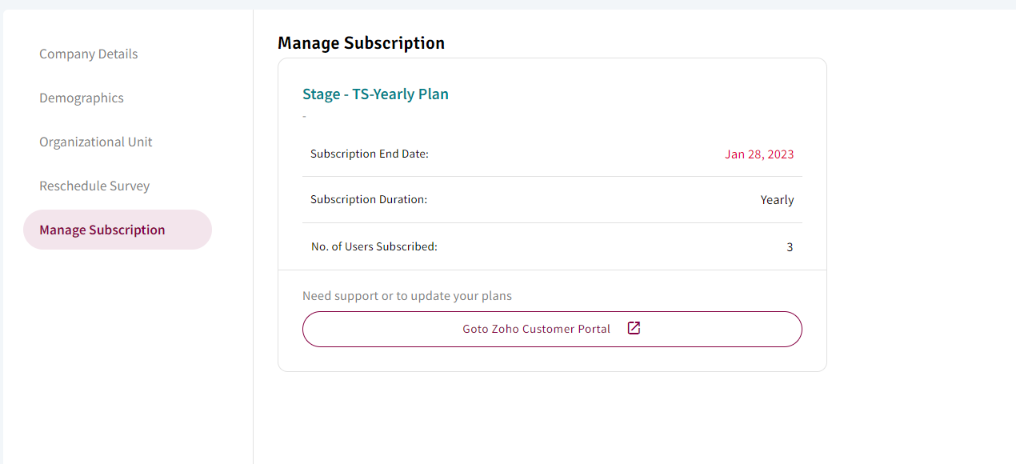 Here you have a summary of your subscription with an end date, duration, and the number of users subscribed. From here, you can access your customer portal.

The portal is explained in this
article
.